Welcome to Tow Truck University's MotorClub Training Center. Our goal here is to familiarize you with the fundamental Industry Best practices that will increase customer satisfaction, reduce call related damages and improve your relationship with the MotorClub generating your call.
We offer Certification Programs in Towing, Dispatching and Roadside Assistance. As well as individual classes if you are looking to brush up on individual areas like Fuel Service or Customer Service.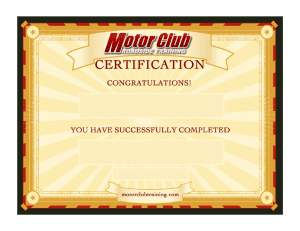 If you are an individual driver or owner who wants to get trained, then first you need to pick and purchase the kind of course you want to take. Start Shopping
If you were sent here by your employer, you may have a coupon, click here for further instructions.